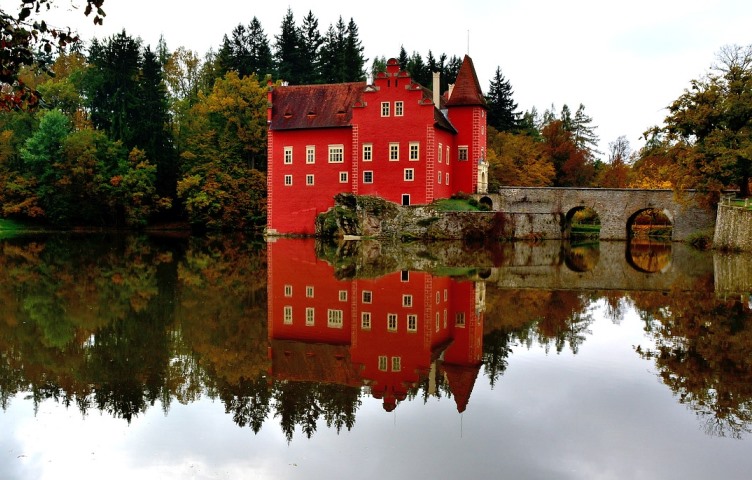 Datum: 04. 03. 2021
Autor: IN
A LOT OF FAIRY TALES WAS FILMED AT THE CASTLE ČERVENÁ LHOTA
Many famous directors chose this gem among Czech castles to shoot fairy tales for children.
Fairy tales you know
Zlatovláska
O štěstí a kráse
Princezna na hrášku
O zatoulané princezně
Pan Tau
Martin a červené sklíčko
Movies
To byla svatba, strýčku
Bezejmenný hrad
HISTORY OF THE CASTLE ČERVENÁ LHOTA
In the 14th century there was only a fortress, after 1641 the fortress was rebuilt by Vilém Slavata of Chlum and Košumberk. In 1693 it came into the possession of the Windischgrätz. The next owner in 1755 was a free lord of Gudenus.
in 1774 Červená Lhota burned down
in 1776 Lhota was acquired by Baron Ignác Stillfried and his son Mořic
in 1820 he became the owner of Jakub Veith
Jakub Veith's daughter Terezie sold the chateau to Prince Heinrich Schönburg-Hartenstein. This family owned the chateau until 1945, when it was nationalized.
OUR TIP FOR ACCOMMODATION AT THE CASTLE ČERVENÁ LHOTA IS A GUESTHOUSE AND RESTAURANT ZLATOVLÁSKA
A stylish guest house with an excellent restaurant can be found in the village of Jižná, a short walk from the Červená Lhota Chateau.
part of the pension is a bar and a shared lounge
spacious rooms, suitable for holidays with children are fully equipped, flat screen TV, private bathroom…
garden for children and playground, barbecue
private parking
bicycle rental.
Ideal base for tourist holidays and cycling trips in southern Bohemia. Monuments, castles and chateaux in neighborhood, to Tábor about 40 km, to Třeboň about 48 km.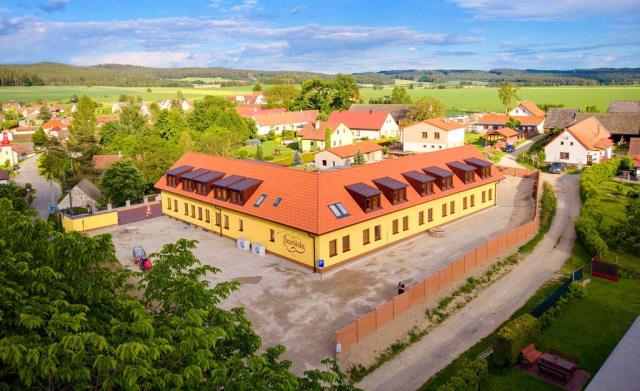 Napsat komentář
Vaše e-mailová adresa nebude zveřejněna. Vyžadované informace jsou označeny *