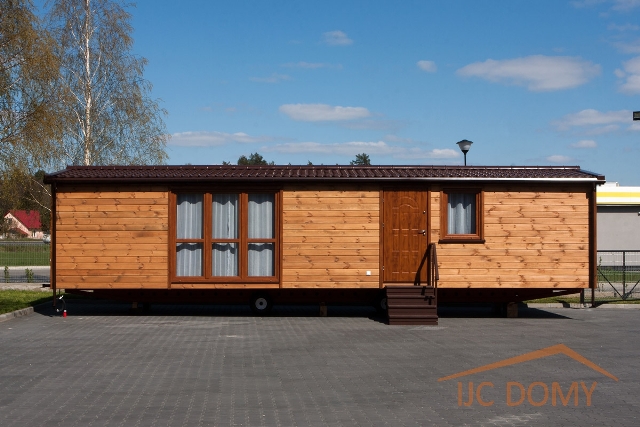 Datum: 04. 03. 2021
Autor: IN
CHEAP HOME FOR YOUNG PEOPLE. A MOBILE HOUSE WILL MEET YOUR DREAM
In the following lines, we will tell you what such a mobile home offers and for what purposes it is used. In the case of mobile homes, the emphasis is on simplicity and a low purchase price. Such are the mobile homes, which will cost you up to one million crowns.
MOBILE HOUSE AND ITS ADVANTAGES
Imagine a house in Valtice in the middle of wine orchards or in the garden of your parents in Pilsen. There are really countless possibilities. The mobile approved house can be used without any problems in the garden as a housing solution for young couples who do not yet have the opportunity to obtain a high mortgage on their own home.
As for the price, some mobile homes will cost up to one million crowns, and at the same time they boast above-standard design and equipment. Such a house can be approved for permanent living, so it does not have to be just a cottage, where you can take refuge in the summer months.
FAMILY MOBILE HOUSE WITH DIMENSIONS 12 × 4 M
Let's look directly at a specific affordable mobile home. The Family variant with dimensions of 12 × 4 m is very popular.The price of such a mobile home is 949,000 Czech Crowns, including partial equipment. The height of the ceilings reaches 2.5 m, the insulation is solved with 15 cm of mineral wool, which is placed under the floors, walls and ceiling. Of course there are fans in the bathroom, LED ceiling lights with light bulbs, TV socket, outdoor lighting, complete installation in the bathroom, shower with bath and the like.
YOU'RE NOT LOOKING FOR HOME, BUT RECREATION?
Even in this case, it is not a problem. Mobile homes are also an ideal solution for acquiring a recreational object. The concept of travel has changed significantly in the last few months. The pandemic of COVID-19 caused many tourists to focus more on places in the Czech Republic. If you also want a summer residence in our region, all you have to do is have a plot of land and buy a mobile home.
You can find more information on the website of the company that realizes mobile homes, namely mobilnidomy-kolin.cz.
Napsat komentář
Vaše e-mailová adresa nebude zveřejněna. Vyžadované informace jsou označeny *